Main content starts here, tab to start navigating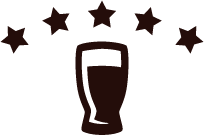 Served in Pints, Half-pints, Mugs,
and Flight Trays (Your choice of 4 - five oz. beers)
KBC Staples
Deralia IPA

ABV – 6.4% IBU – 78. This well balanced American IPA is assertively bitter and dry hopped for a fresh citrusy aroma and taste.

Long Strange Trip

ABV – 9.9% BU – 35. Effervescent Belgian Tripel offers complex spice notes from both yeast and hops while finishing dry.

Pontoon Pale Ale

ABV – 4.8% IBU – 42. This pale ale is well balanced with an ample malt and citrusy hop flavor. The perfect boat beer leaving us longing for summer.

Sorachi Blonde

ABV – 5.6% IBU – 19. Brewed with Sorachi Ace hops, leaving hints of lemongrass and dill. The brewmaster's light beer of choice.

Center Stage Amber

ABV – 5.9% IBU – 29. Toasty malt character, medium body with a dry finish. Always a crowd pleaser.

Birch Bark Porter

ABV – 6.4% IBU – 19. Brewed with an abundance of seven different specialty malts, this porter is rich with notes of fresh roasted coffee and decadent chocolate.

Mandatory Milk Stout

ABV – 4.9% IBU – 24. (Nitro) Nine varieties of specialty malt including flaked oats, flaked barley and roasted barley. A creamy flavor is created by a heavy dose of lactose added during the brewing process.

Hard Cider

ABV – 5%. American style hard cider made from a blend of four Michigan apples. Crisp and semi-dry

gluten free
Rotating Taps
Sticky Paw - Honey Wheat Ale

ABV - 5% IBU - 20. This honey-wheat ale is complimented by a complex malt backbone and a generous amount of honey, along with a touch of sweet orange peel

Tidewalker - West Coast IPA

ABV - 6.5% IBU - 60. Light bodied with a mild malt undertone, this IPA is powered by a blend of Chinook, Ekuanot, and Mosaic hops to really give it those West Coast vibes.

Hodl Hazy - Hazy IPA

ABV - 6.2%. IBU - 55. Greeting you with a soft body and mouthfeel, don't be too distracted by the haze of this IPA to notice the tropical flavors and faint pineapple aroma

Armadillo Amarillo - Pale Ale

ABV - 5.4% IBU - 32. Amarillo hops subtly lend orange and lemon to this very easy drinking pale ale, with flowery & spicy notes complimenting the light body.

Kick Ultra

ABV – 4.4% IBU – 16. Light bodied and refreshing, this ultra-low calorie ale is made with a blend of barley and just enough hops to create this perfectly balanced pint

Small Batch Tap

Rotating handle that includes our smaller batches of brews, allowing our brewmasters to try some fun, new things. We'd love to tell you all about what is rotating on the Small Batch Tap today!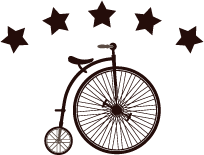 Featured Cocktail
Maple Bourbon Old Fashioned

KBC Bourbon, orange bitters, along with our own hand-made maple syrup, over locally sourced artisan ice

$11
Handcrafted Michigan Spirits
Bourbon, Rye Whiskey, Cinnamon Whiskey, Vodka, Fruit-Infused Vodka, Rum, Spiced Rum, Gin, Barrel-Aged Gin
Apple of My Rye

Cinnamon Rye Whiskey, lemon, ginger, topped with hard cider

Kickstand Old Fashioned

Bourbon, Whiskey, or Barrel-Aged Gin, Amarena, orange, bitters.

Autumn Mule

Apple Cinnamon Vodka, lemon, topped with ginger beer

Man-Mosa

Vodka, triple-sec, orange juice, topped with light beer. Served in a 20 oz. mug.

Rendezvous

Pineapple Infused Vodka, pomegranate, pineapple.

Strawberry Basil Smash

Strawberry & Basil Infused Vodka, lime, muddled strawberry, soda.

Lakeside Lemonade

Vodka, raspberry, lemon

The Lotus

Gin, blueberry, elderflower, lemon.

Michigan Minute

Bourbon, blueberry, lemon, topped with Meritage red wine.

Cucumber Gimlet

Gin or Vodka, muddled cucumber, lime.

Moscow Mule

Vodka, lime, ginger beer.

Riders on the Storm

Spiced Rum, lime, topped with ginger beer
Handcrafted Michigan Wines
Available by the glass, bottle, or decanter
Seaside - Pinot Grigio

Medium bodied, crisp, citrusy

Moondance - Riesling

Floral, apricot, tropical fruits

Stardust - Dry Riesling

Clean, crisp, dry, peach, apricot

Reserve - Chardonnay

Dry, oaked, vanilla

True - Chardonnay

Crisp, apple, peach

Serenity - Rose

Sweet, soft, fruity

Hidden Pearl - Champagne

Dry, bubbly, delicate

Capriccio - Red Blend

Big, soft, balanced

Ruby Red - Red Blend

Chilled, light, fruity

Meritage - Red Blend

Dry, Cab. Franc, Cab. Sauvignon, Merlot, berries, chocolate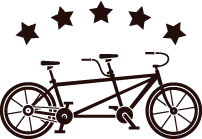 Drinks To Go
Growlers - $15-20

Your choice of beer in a 64 oz. growler - Please navigate to our Beer On Tap page

4-Pack Cans - $10-$15

Four pack of 16 oz. cans from the following choices

Birch Bark Porter $10

Long Strange Trip $15

Pontoon Pale Ale $10

Sticky Paw $11

Tidewalker $11

Mix & Match Case - $45-75

Six 4-packs of 16 oz. cans (24 cans total). Mix and match 4-packs from the following choices:

Birch Bark Porter

Long Strange Trip

Pontoon Pale Ale

Sticky Paw

Tidewalker

Wine Prowler - $15

Prowlers (16 oz., just over 3 glasses of wine). Choose from the following:

Moondance Riesling

Seaside Pinot Grigio

Ruby Red

Capriccio

Wine Bottles

True Chardonnay $30

Reserve Chardonnay $30

Hidden Pearl Champagne $25

Stardust Dry Riesling $30

Serenity Rose $30

Meritage Red Blend $30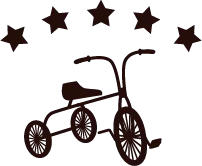 Available starting at 4pm, quantities limited
Smoked Gouda & Mushroom Soup

$5

Roasted Red Pepper & Tomato Bisque

$5

Hot Chili Shrimp (Available After 4pm)

Jumbo shrimp, hand battered and deep fried, tossed in hot chili sauce

$10

Pasta New Orleans (Available after 4pm)

Shrimp, andouille sausage, bell peppers, and sweet onions, tossed with bowtie pasta in spicy cream sauce

$16

Apple Cobbler a la Mode

Stewed Granny Smith apples, cinnamon, nutmeg, baked and topped with cookie crumble, vanilla bean ice cream, and caramel drizzle

$9

Raspberry Mini Cheesecake (Available After 4pm)

Classic cheesecake with raspberry compote & chocolate chips

$8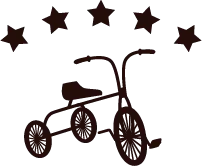 Shareables
Roasted Garlic Beer Cheese Dip

Smoked gouda, Deralia IPA, roasted garlic, served with fried pita and tortilla chips

$11.50

Hummus Platter

Roasted red pepper hummus, fried pita, cucumber and carrot chips

$11

vegetarian

Edamame

Half pound of soy beans in the pod, tossed with sea salt

$7

gluten free, vegetarian

IPA Chicken Wings

IPA brined, baked, then fried, tossed in the sauce of your choice

$11.50

Drae's Chicken Tenders

All natural chicken breast, seasoned and fried, choice of two sauces. Sauces: Garlic Parmesan, Buffalo, BBQ, Habanero Ancho, Hot Chili.

5 Tenders $9.50

10 Tenders $16.50

Battered Pickle Spears

Fried beer battered pickles, served with creamy horseradish sauce

$9

vegetarian

Loaded Pork Fries

Pulled pork, bacon, beer cheese, red and white BBQ sauces

$10.50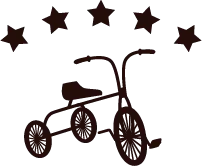 Soups & Salads
Soup Du Jour

Our chef's daily creation

$5

Beet & Pear Salad

Red & golden beets, pears, chevre, walnuts, on a bed of artisan lettuce, tossed with citrus vinaigrette and drizzled with balsamic glaze

$12.50

Cobb Salad

Chopped romaine with artisan lettuce, hardboiled egg, bacon, avocado, sweet corn, purple onion, grape tomatoes, blue cheese crumbles, drizzled with tangy lime aioli

$12.50

Michigan Salad

Artisan lettuce, blue cheese crumbles, pickled red onions, dried cherries, granny smith apples, walnuts, served with cider vinaigrette

$12.50

Garden Salad

Artisan lettuce, tomato, cucumber, carrot, red onion, croutons. Dressings: Ranch, Blue Cheese, Russian, Citrus Vinaigrette, Lime Aioli, Balsalmic Vinaigrette, Cider Vinaigrette

$10

Caesar Salad

Romaine, shaved parmesan, croutons, caesar dressing

$10

Add to Any Salad

Chicken | Pulled Pork $3.50

Shrimp | Blackened Mahi Mahi $4

Steak $6

Salmon $7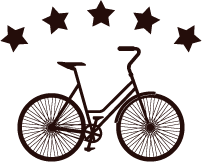 Entrees
White Truffle Gnocchi

Potato gnocchi, grilled chicken, tossed with seasonal wild mushrooms and caramelized onions in white truffle cream sauce

$17.50

Chicken & Waffles

Fried chicken, stacked with pearl sugar waffles, topped with pickles, buffalo and white BBQ sauces, served with a side of maple syrup.

$15.50

Chili-Lime Steak Tacos

Char-grilled steak, artisan lettuce, charred corn pico, lime aioli, served on flour tortillas with a side of basmati rice.

$16.50

Seoul Bowl

Char-grilled steak, zucchini, squash, and carrots sautéed in spicy Gochujang sauce, walnuts, scallions, sesame seeds, served on a bed of basmati rice.

$16.50

Add mushroom $1

gluten free
Mahi-Mahi Fish Tacos

Choice of blackened or fried, slaw, pickled jalapeños, avocado, cilantro-chili hot sauce, served on flour tortillas with a side of chips and salsa. Substitute grilled shrimp or pulled pork at no additional charge.

$17

Bourbon Salmon

Salmon filet, topped with orange-maple bourbon glaze, served with broccolini and parmesan garlic risotto

$18.50

Cajun Shrimp Linguine

Shrimp, sausage, tomato, spinach, and linguine tossed in a cajun cream sauce, topped with parmesan.

$16

Fish & Chips

Beer battered filet of cod on a bed of fries, served with lemon and tartar sauce.

$16.50
FUN FACT #1 Check out our delicious weekly specials on Fridays and Saturdays!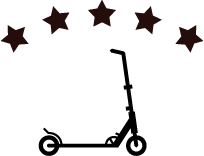 Burgers
Our half pound burgers are always fresh, never frozen, and served with your choice of chips, fries, or rice. Substitute sweet potato fries, onion rings, soup, side salad, or seasonal vegetables — Add $3
Brewery Burger

Bacon, Boursin® cheese, lettuce, tomato, topped with onion rings

$13

Spicy Southwest Burger

Caramelized onions, pickled jalapeños, avocado, pepper jack, tomato, tangy lime aioli

$13

House Burger

Lettuce, tomato, red onion.

$11.50

Add cheese: American, Swiss, Boursin®, Pepper Jack, Gouda, Cheddar, Blue Cheese $1

Sliders

Three sliders served on mini pretzel buns, topped with caramelized onions, pickle chips, and your choice of cheese

$12

Add Additional Toppings To Any Burger

Bacon, fried egg, caramelized onion, onion straws, mushrooms, onion ring, jalapeños, avocado, beer cheese

$1
FUN FACT #2 You can substitute an Impossible Burger for $1 or a grilled chicken breast on any burger at no additional charge!
Sandwiches
All sandwiches served with your choice of chips, fries, or rice. Substitute sweet potato fries, onion rings, soup, side salad, or seasonal vegetables — Add $3
Pulled Pork Cuban

Soppressata, pulled pork, zucchini pickles, pepper jack, dijonnaise, served on a hoagie bun

$12.50

Scooter's Reuben

Thinly sliced porter-braised corned beef, swiss, slaw, served on grilled marble rye, and topped with russian dressing

$13.50

Buffalo Chicken Sandwich

Fried chicken breast, blue cheese spread, crispy onion straws, lettuce, tomato, white BBQ, and buffalo sauce, served on a brioche bun

$12.50

Chicken Caesar Naan

Sliced all natural char-grilled chicken breast, romaine, shaved parmesan, bacon, and caesar dressing, wrapped in fluffy Naan bread

$12
FUN FACT #3 Private event space and catering available! Please visit our website to inquire about renting out our Brewery, or to place your catering order with our culinary team!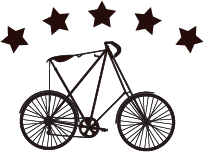 Pizza
Village Pizza

Roasted garlic marinara, pepperoni, italian sausage, fresh mozzarella, roasted red peppers, roasted garlic, balsamic glaze, basil, italian cheese blend

$19.50

Margherita Pizza

Fresh mozzarella, tomato, basil

$18.50

BBQ Chicken Pizza

Chicken, red onion, red and white BBQ, cheddar cheese, italian cheese blend

$18.50

Build Your Own Pizza

Choose up to 3 toppings to build your own delicious creation

$17.50

Add Additional Toppings

Pepperoni, italian sausage, chicken, bacon, pulled pork, cheddar, fresh mozzarella, caramelized onion, red onion, peppers, tomato, basil, spinach, pepperoncini, mushrooms, balsamic glaze

$1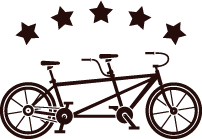 Sides
Side Salad/Side Caesar

Dressings: Ranch, Blue Cheese, Russian, Citrus Vinaigrette, Tangy Lime Aioli, Balsamic Vinaigrette, Cider Vinaigrette

$4

Beer Battered Fries

$3.50

Sweet Potato Fries

$4

Kettle Chips

$3

Beer Battered Onion Rings

$3.50

Seasonal Veggie

$4

Basmati Rice

$3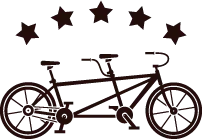 Kid's Menu
Kid's Grilled Cheese

Served with your choice of chips/fries/rice/apple slices

$5.50

Kid's Mac & Cheese

Served with your choice of chips/fries/rice/apple slices

$6.50

Kid's Chicken Tenders

Served with your choice of chips/fries/rice/apple slices

$6.50

Kid's Cheeseburger Sliders

Served with your choice of chips/fries/rice/apple slices

$6.50

Kid's One Topping Pizza

(Excludes side)

$7.50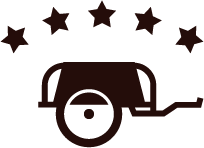 Desserts
Desserts served with a complimentary side-car of your favorite Kickstand brew. Dine-in Only. Must be 21+
Chef's Special

Our chef's daily creation

Brownie

A rich, decadent, chocolate lover's delight. Served with a scoop of vanilla bean ice cream and bourbon caramel drizzle.

$6.50