Main content starts here, tab to start navigating
Wine and Spirits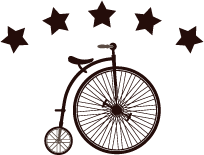 Handcrafted Michigan Wines
Available in bottles or prowlers (16 oz. - Equiv. to just over 3 glasses)
Seaside - Pinot Grigio (Prowler)

Medium bodied, crisp, citrusy

$13

Moondance - Riesling (Prowler)

Floral, apricot, tropical fruits

$13

Stardust - Dry Riesling (Bottle)

Clean, crisp, dry, peach, apricot

$30

Reserve - Chardonnay (Bottle)

Dry, oaked, vanilla

$30

True - Chardonnay (Bottle)

Crisp, apple, peach

$30

Serenity - Rose (Bottle)

Sweet, soft, fruity

$30

Hidden Pearl - Champagne (Bottle)

Dry, bubbly, delicate

$25

Capriccio - Red Blend (Prowler)

Big, soft, balanced

$13

Ruby Red - Red Blend (Prowler)

Chilled, light, fruity

$13

Meritage - Red Blend (Bottle)

Dry, Cab. Franc, Cab. Sauvignon, Merlot, berries, chocolate

$30
Handcrafted Michigan Spirits
Bourbon, Rye Whiskey, Cinnamon Whiskey, Vodka, Fruit-Infused Vodka, Rum, Spiced Rum, Gin, Barrel-Aged Gin
Commerce Colada

Rum, cream of coconut, strawberry, pineapple juice.

Spring Fling

Gin, cucumber, elderflower, watermelon, lemon.

Kickstand Old Fashioned

Bourbon, Whiskey, or Barrel-Aged Gin, Amarena, orange, bitters.

Perfect Pear

Pear Infused Vodka, ginger, lemon, soda.

Tail Pipe

Cinnamon Rye Whiskey, lime, bitters.

Man-Mosa

Vodka, triple-sec, orange juice, topped with light beer. Served in a 20 oz. mug.

Rendezvous

Pineapple Infused Vodka, pomegranate, pineapple.

Strawberry Basil Smash

Strawberry & Basil Infused Vodka, lime, muddled strawberry, soda.

Lakeside Lemonade

Vodka, raspberry, lemon

The Lotus

Gin, blueberry, elderflower, lemon.

Michigan Minute

Bourbon, blueberry, lemon, topped with Meritage red wine.

Cucumber Gimlet

Gin or Vodka, muddled cucumber, lime.

Moscow Mule

Vodka, lime, ginger beer.